Who We Are
Established in 2018, Cheng International Co. Ltd is a trading company mainly engaged in the importing and exporting of high-end Chinese Baijiu and its culture across Europe.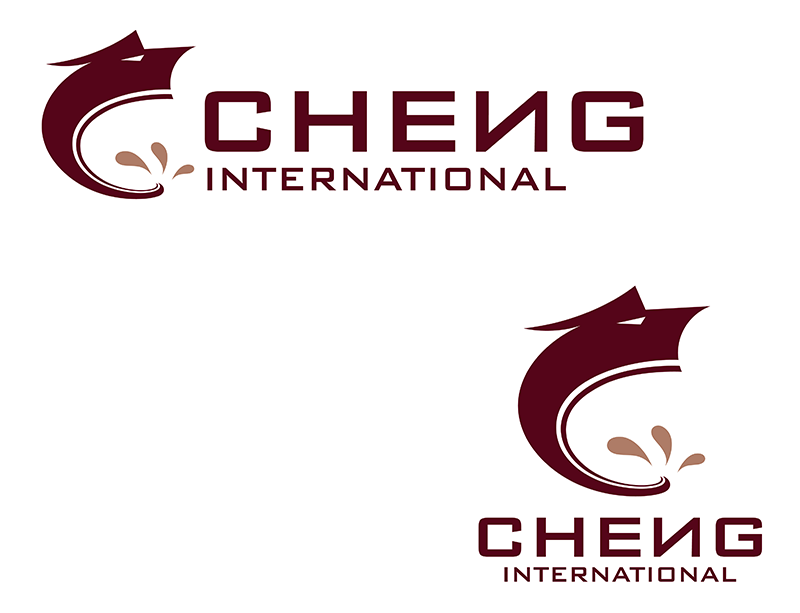 Our Partners
As the official distributor of Qinghua Fenjiu 30yo in London, Cheng International has partnered with Harrods, Cartier, Bulgari, Park Chinois, Philharmonia Orchestra and Nouvelles d'Europe in the past few years. Multiple styled themed dinners were held to introduce new fashionable baijiu experiences to the young consumers.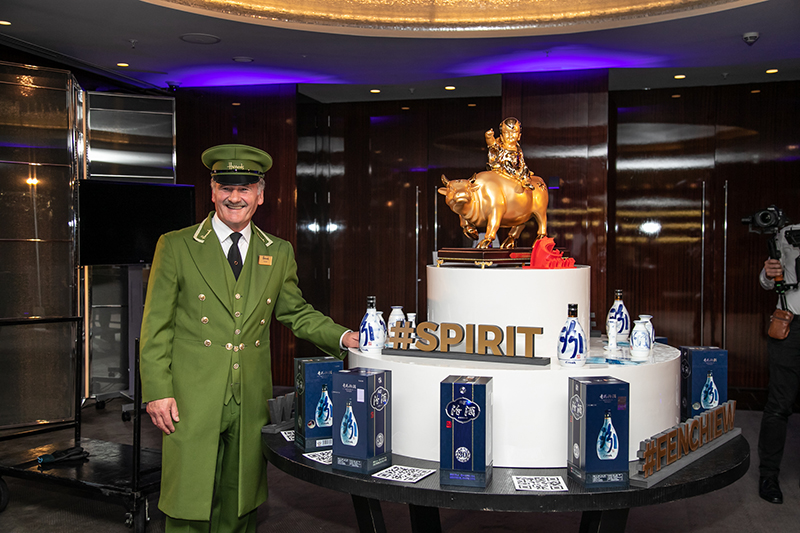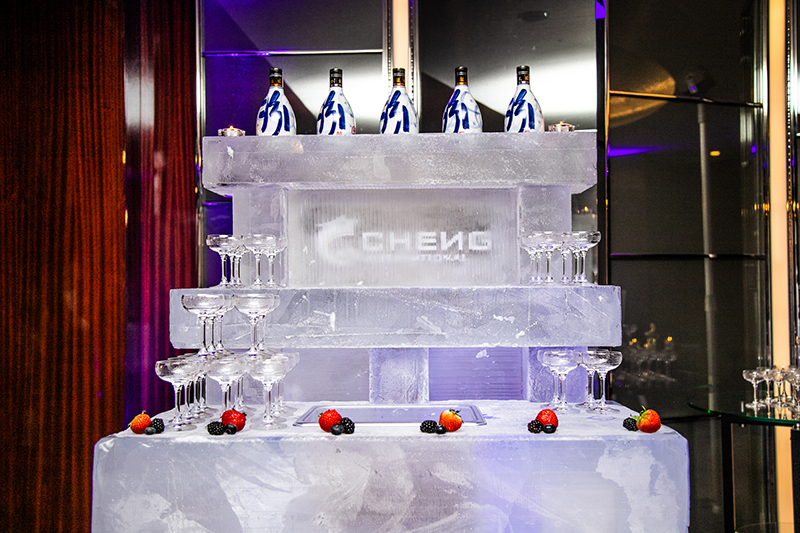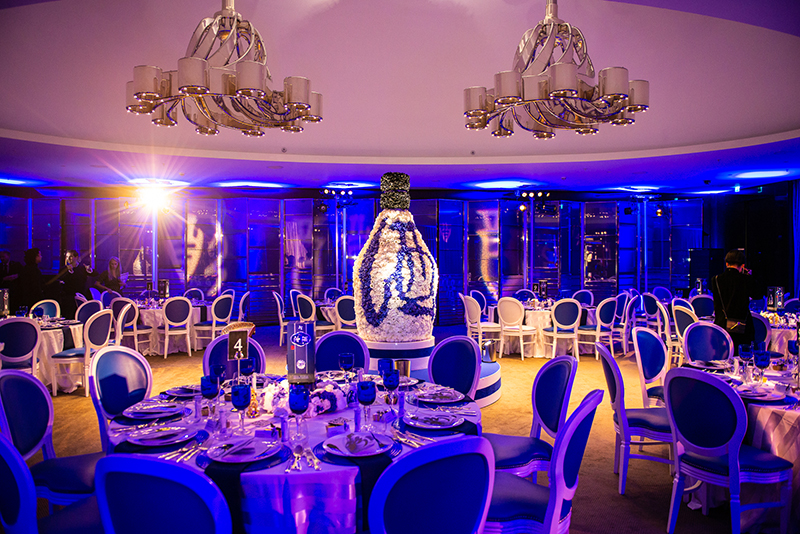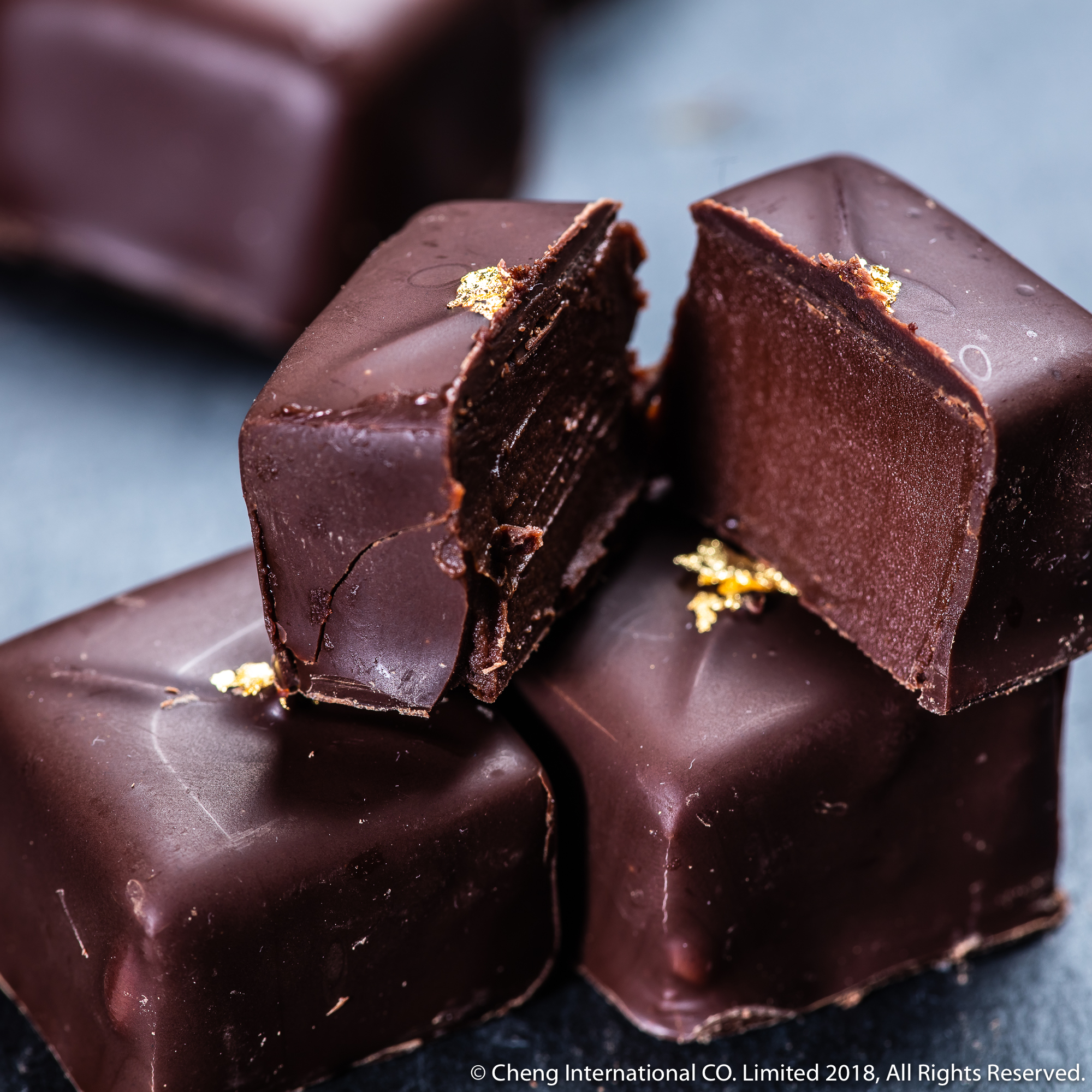 Fenjiu Chocolates
In February 2019, Cheng International teamed up with master chocolatier William Curley, and introduced Fenjiu ganache chocolate. It has received tremendous reception among customers since its debut in Harrods chocolate concession. One year later, the release of Zhuyeqing chocolate further broadened the Fenjiu market. It led to a 200% increase on sales compared to February 2019.
Fenjiu Inaugural Cocktail Competition
In June 2019, Cheng International hosted The Fenjiu Inaugural Cocktail Competition in London, which attracted top bartenders across the UK. The charm of baijiu and its potentials were further recognised within the industry. Fenjiu has been then listed in several five star hotels and Michelin star restaurants.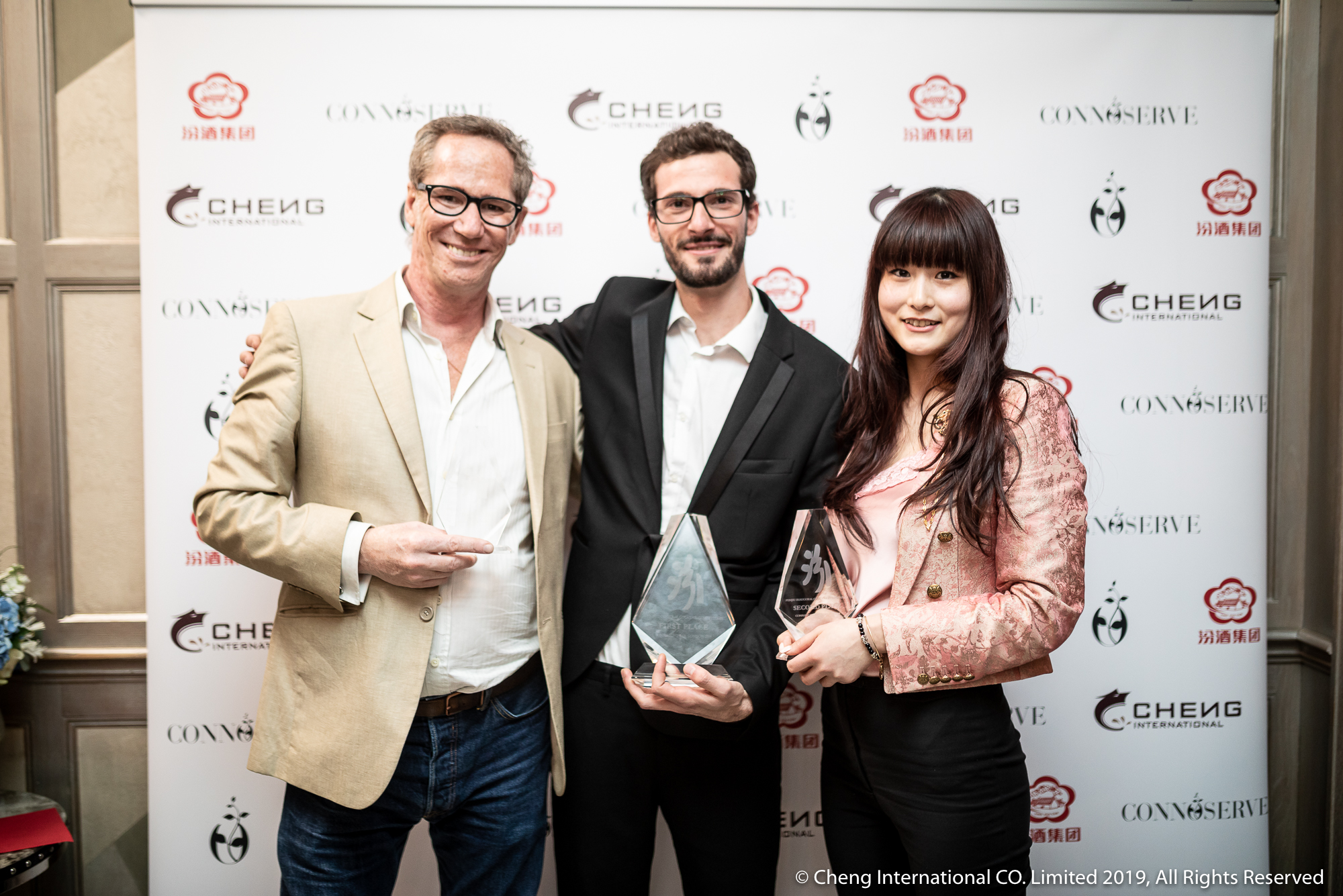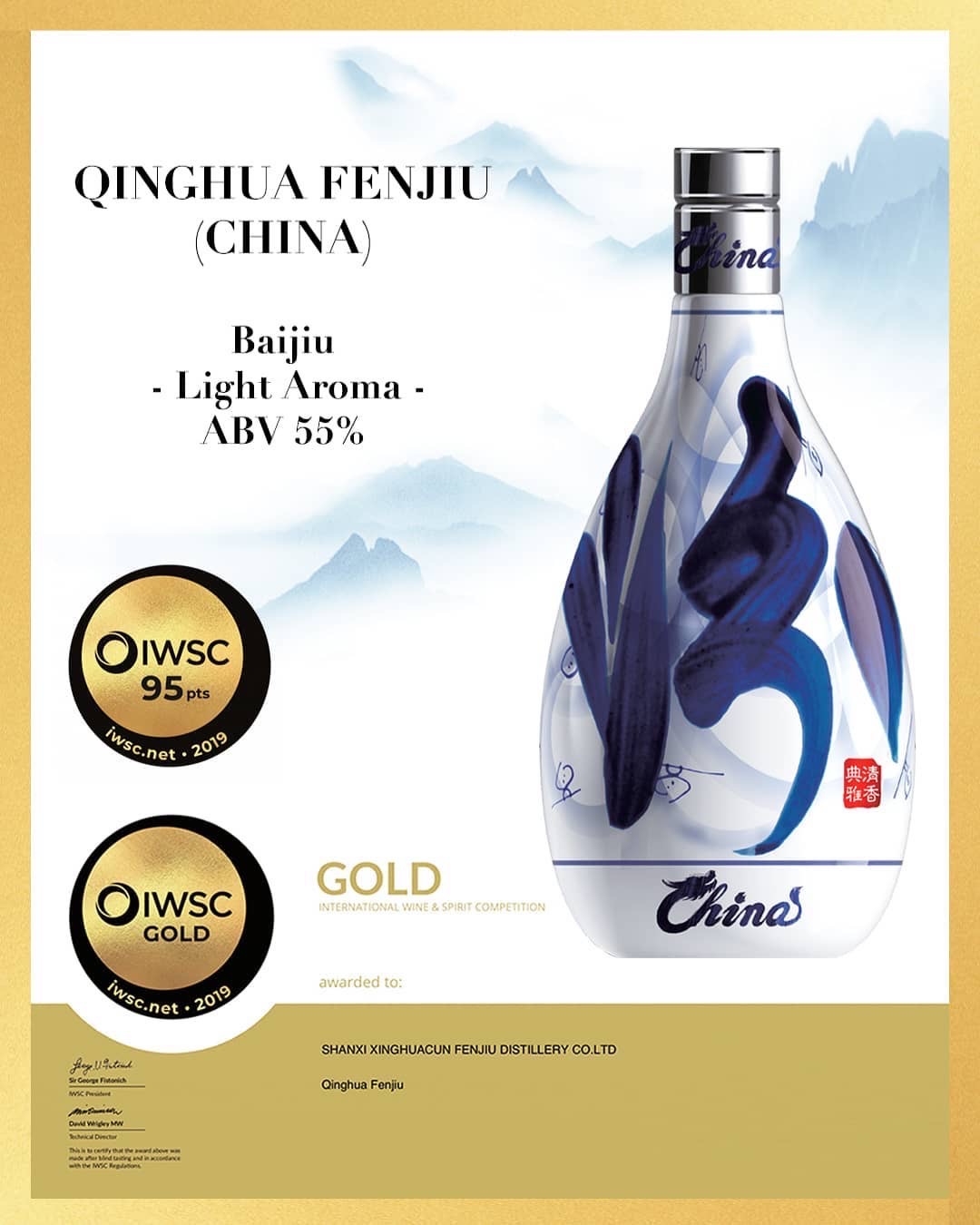 IWSC 2019
In July 2019, Fenjiu entered by Cheng International was awarded a Gold Medal at IWSC. Through a year of continuous development and multi-industry brand collaboration, Cheng International has successfully established its reputation in the UK, and expanded Fenjiu's overseas market.
Fenjiu x Harrods in China
In the following month, Cheng International once again teamed up with Harrods and Fenjiu, and showcased new baijiu experiences to the young generations in Shanghai.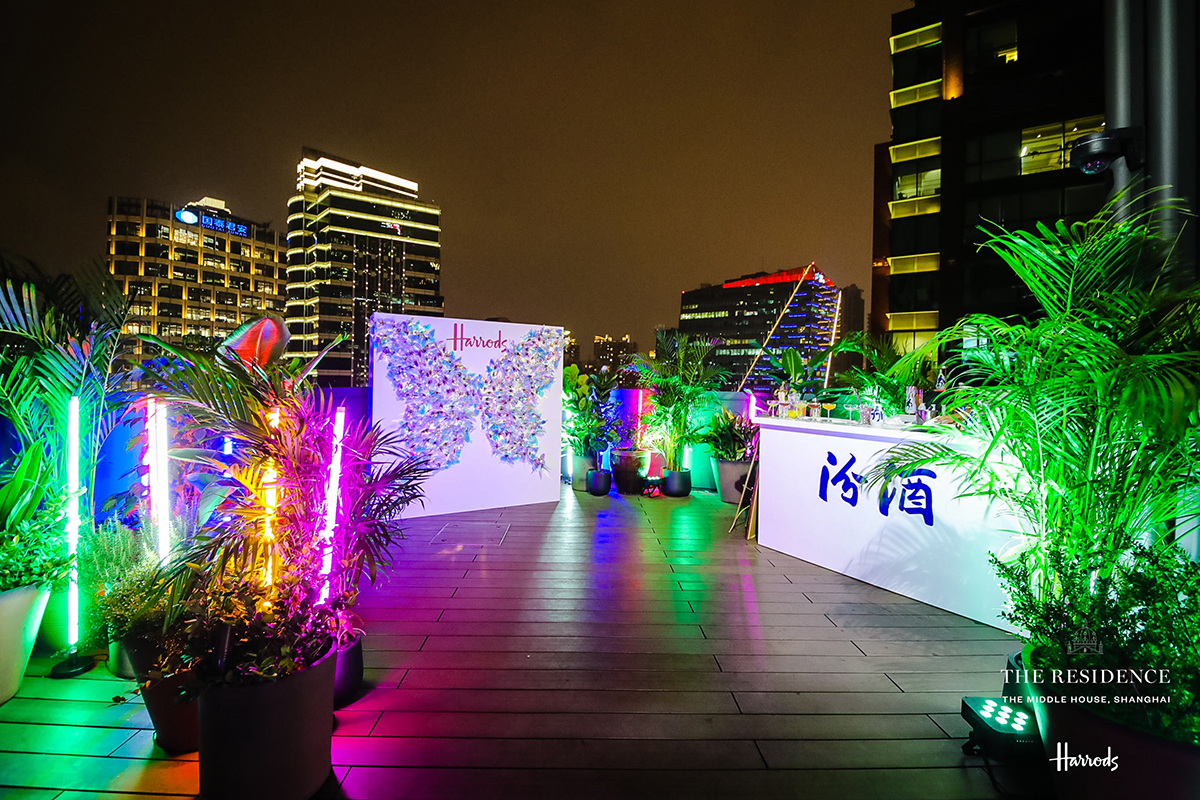 Selfridges
At the beginning of 2020, Cheng International became the official Fenjiu supplier to Selfridges, and co-hosted the first Chinese New Year Baijiu bar in Selfridges.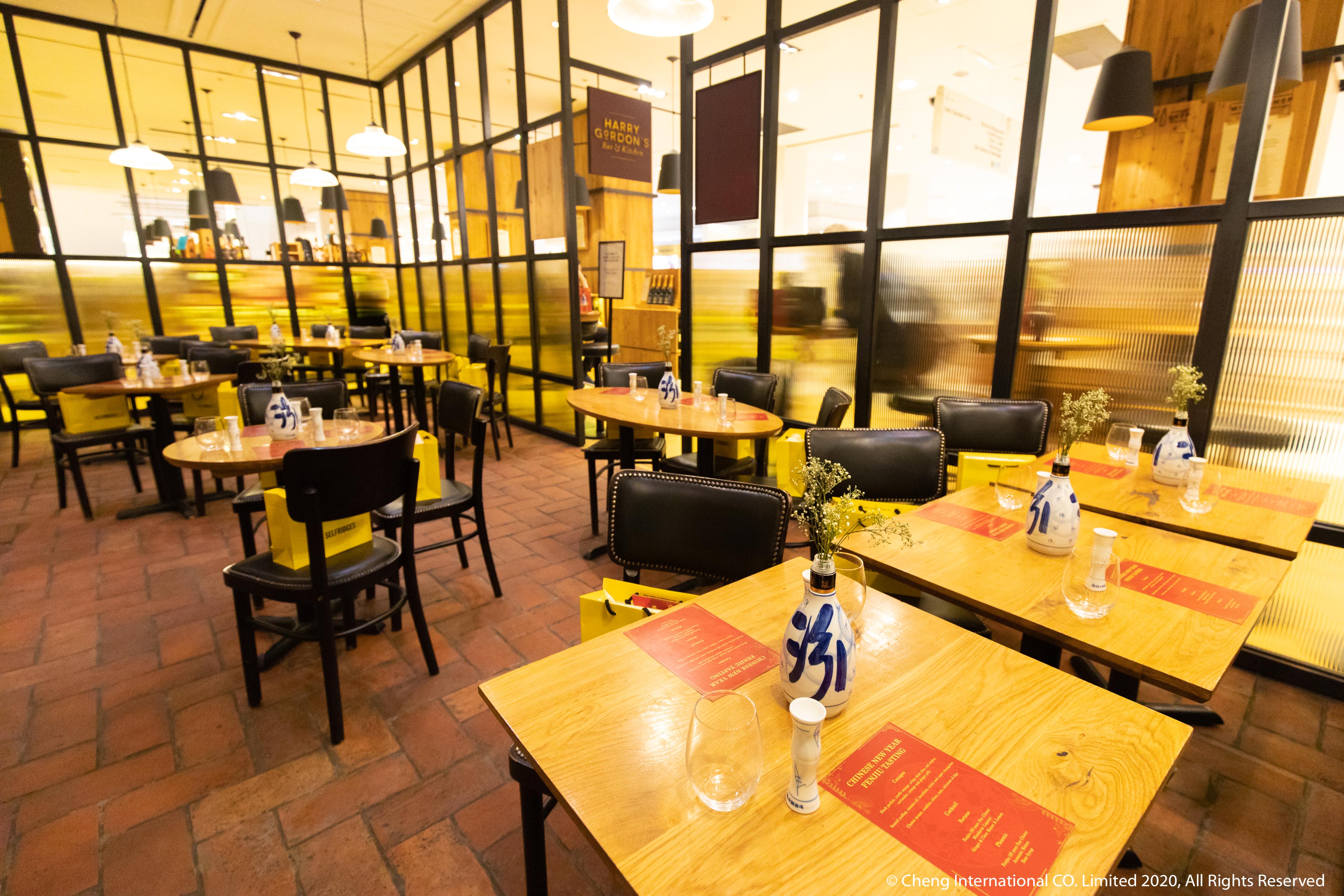 Chinese New Year 2020
In the meantime, Cheng International released the '10 places to go during Chinese New Year 2020' campaign. Seasonal baijiu dining, afternoon tea and cocktails experiences can be discovered at various of department stores, hotels and restaurants across London, Bicester Village, Birmingham and Manchester.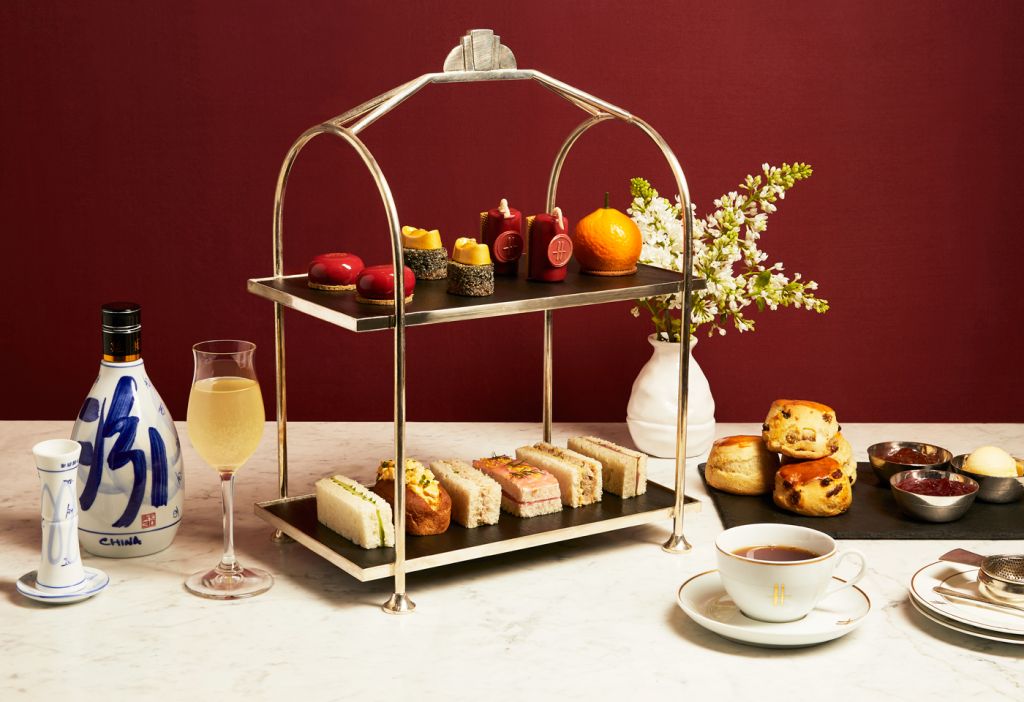 Online Baijiu Masterclass
In July 2020, in order to further broaden both on-trade and consumers' knowledge on the history, production and applications of baijiu, Cheng International hosted a series of online baijiu masterclasses (theory and lifestyle), joined by renowned London bartenders and industry experts.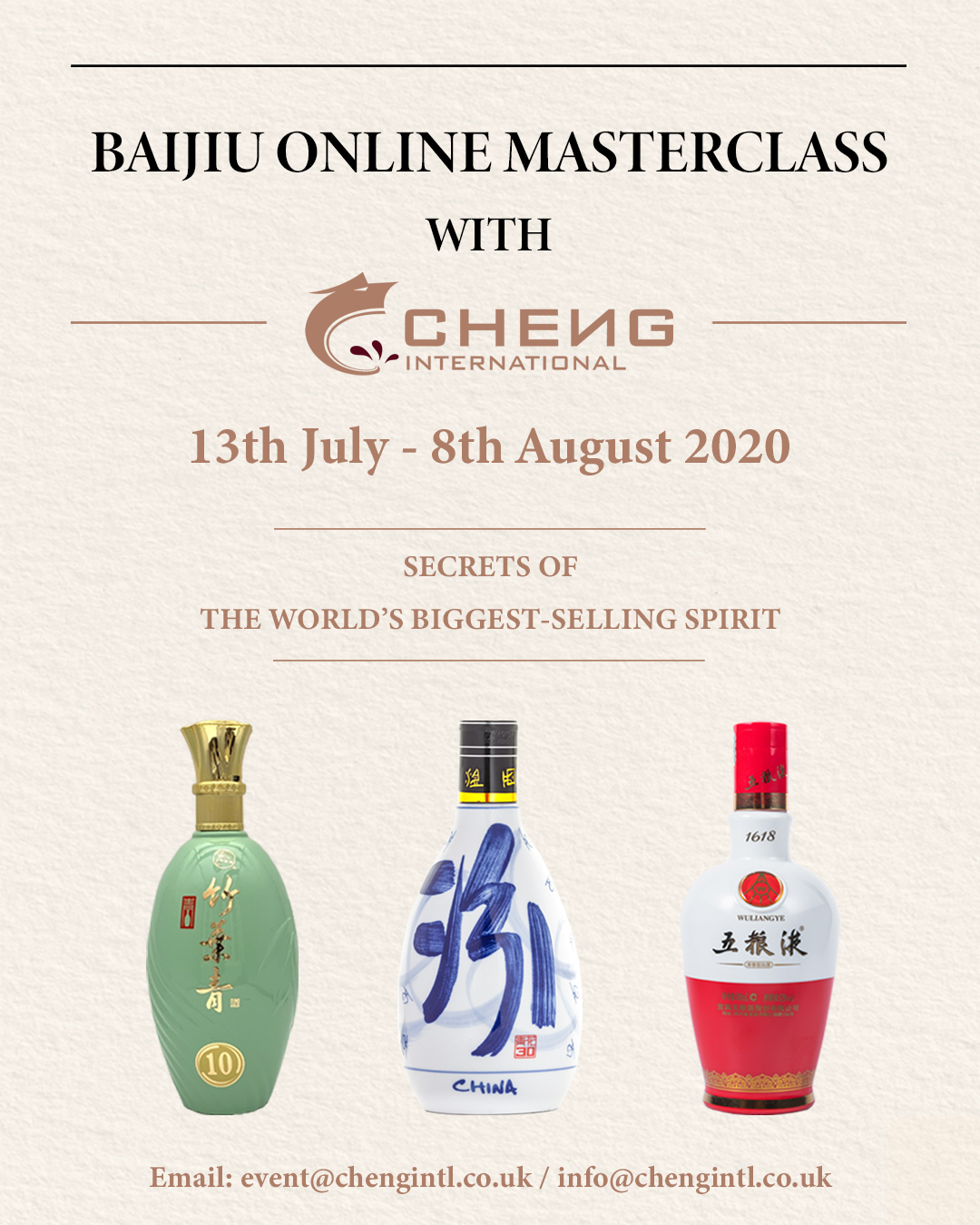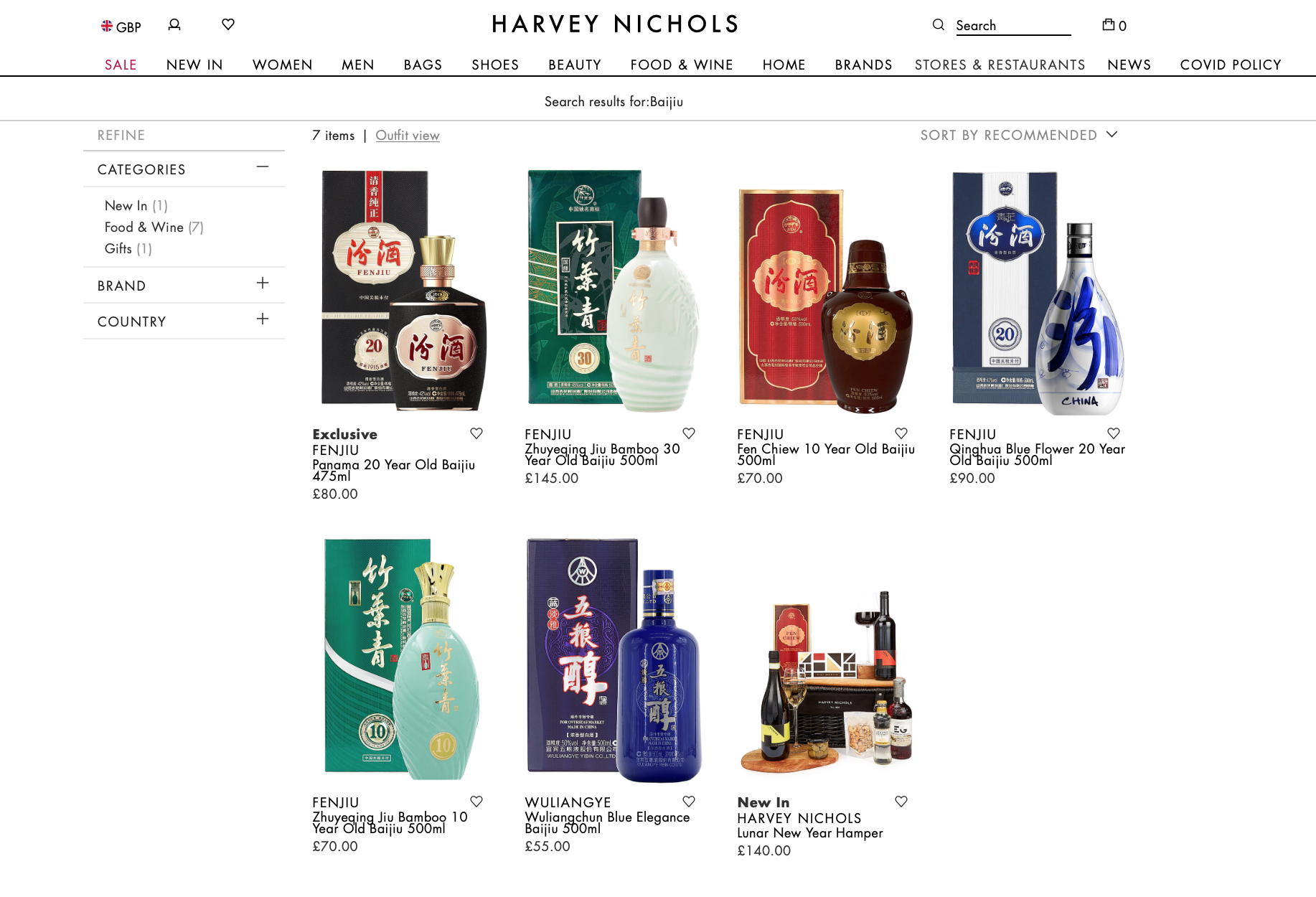 Harvey Nichols
In the following month, Cheng International brought Fenjiu and Wuliangye to Harvey Nichols and became its first baijiu supplier.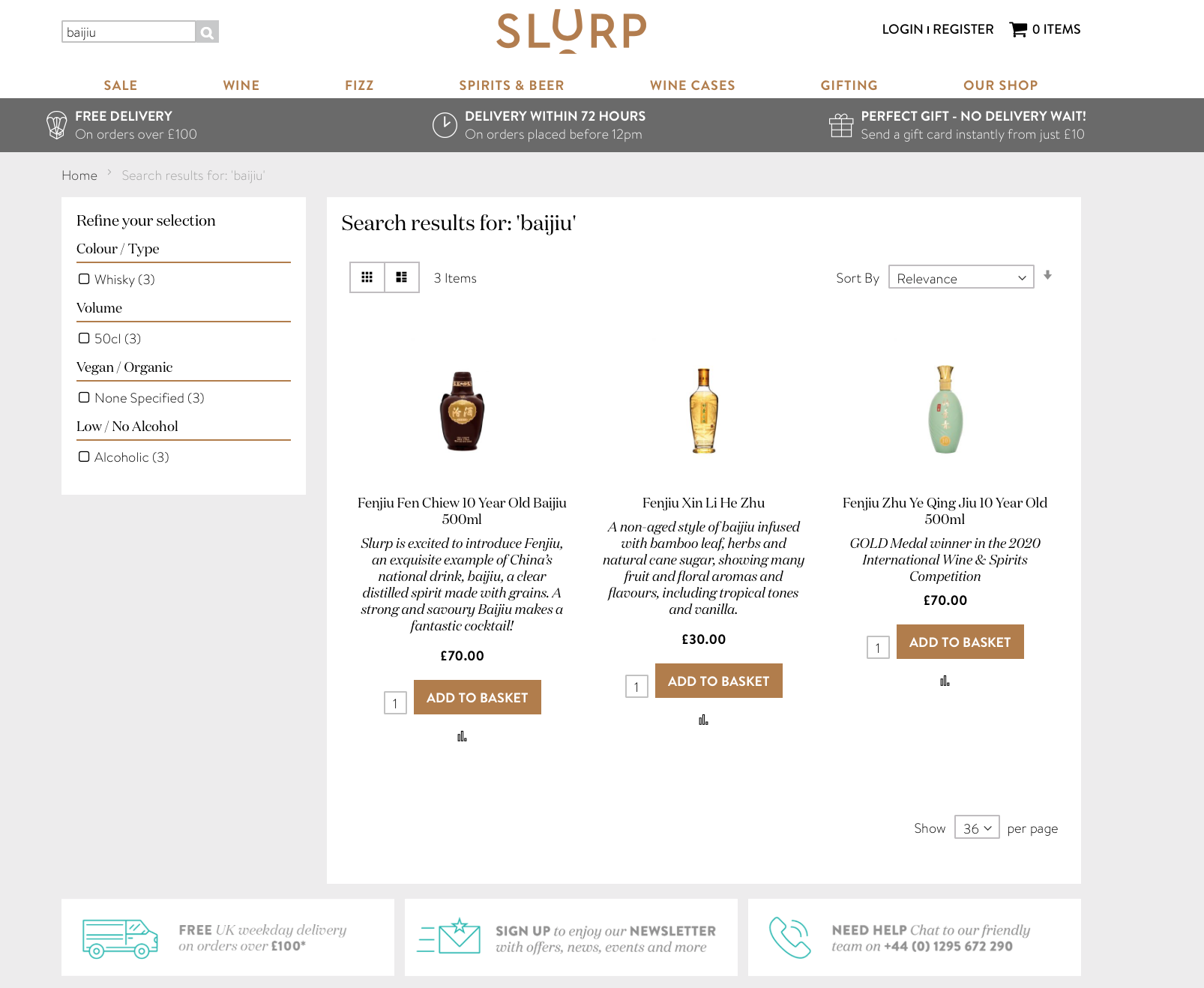 Slurp
In September 2020, Fenjiu became listed at renowned online wine and spirit retailer, Slurp.
Our Commitment
Adhering to its business philosophy founded upon the key principle of sincerity, Cheng International continues to promote the rapid expansion of the high-end Chinese Baijiu market in Britain. Through its promotion of Chinese history and culture, brewing and technology, music and food, Cheng International endeavours to share the charm of Chinese Baijiu culture with the world.